Gallery
Baby Room and Sensory (12 months to 2 years)
Rising Tots (2 to 3 year old)
Rising Stars Plus (Pre-school room 3+)
Construction room & Small world play
Our Wonderful Garden
Rainy day are awesome
Fun in the Sun too!
Annual Tropical Animal experience
Graduation 2019
Nice having one of the parents as a Fire Fighter ...
Culture Capital … learning about different faiths, visited a mosque at Eid
Meet our hamster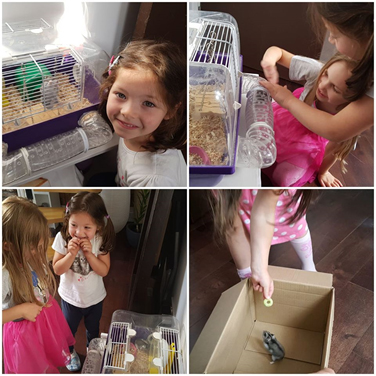 Meet Bingo, he is our hamster that we play with and look after at nursery and children get a marvellous treat to be able to take him home for the weekend. Having a pet is enhances their development into being kind and empathetic, give them sense of responsibility and helps build immunity.
Father's Day Breakfast
Mother's Day Breakfast
Holi Celebration